Full access to all games
Why You Need Premium
With a standard plan, you have access to
basic games only. Premium Plan grants access to
all 50 games.
Full class and result stats
Training with IQ Club has positive
impact on your brain. Monitor the progress on the
stats page. Premium users have full access to
all class stats.

Flexible class formation system
Developed in cooperation with scientists, the
daily training planning system adapts to
you and your skills, forming a
customized curriculum. Following such a program, you will
achieve maximum results.
Automated
difficulty adjustment
Difficulty is personal. Premium users
can enjoy our adaptive
training system that adjusts and customizes difficulty levels.

Compare yourself with other
IQ Club users
Premium users can compare their results
with other users.
Challenge Your Friends
Compare your scores with your friends. Who's the "King of the mountain "?
Access to special courses
Premium users have access to
some
special courses.

What our clients say about us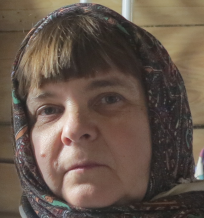 Marina Ivanovna
I want all my 5 grandchildren to be smart and intelligent. IQ Club can efficiently help them with this.
Grandmother

Tatyana Lazareva
I use IQ Club games in my classes. Children love them.
Speech therapist

Irina Alekseeva
After training with IQ Club, my daughters improved their grades at school.
Thank you for this project!
Mother of two daughters
Achieve more
together with IQ Club
Over parents have already chosen IQ Club to
develop their children!
Start training