Welcome to IQClub.com
IQClub is not only set of games, but a whole method. Find out why our games are so effective.
More details
About us
The idea of creating a club for the intellectual development of preschoolers and schoolchildren came to us in 2015, when the main service BrainApps.io for adults was launched. The service registered a large number of families with children, but the games meant an adult load and young users were helped by parents. Having received many wishes and requests to create a similar resource for children, we decided to bring the idea to life. So IQClub appeared in 2017. Here we will place games designed exclusively for children aged 5 to 14 years.
A team of teachers and psychologists worked at the creation of IQClub games. Recommendations of speech therapists and methodologists were taken into account. All games were carefully drawn by animation designers. They do not contain advertising and paid content, so they are absolutely safe. The games stimulate the development of thinking, promote vocabulary, develop mathematical and analytical mind. Games are helpful for schoolchildren to improve memory and help in learning.
The games are focused on
memory improvement
View games
Our Story
2014

Launch

In 2014, a group of MSU scientists launches the project BrainApps.io , aimed at training various brain sections.

2015

Lots of work

The project is being intensely improved. Memory, Attention, and Thinking courses are introduced.

2016

Success

The project gains traction and becomes popular among users. After 2 years, it reaches the landmark of 250,000 users. Success goes further, driven by efficient individual training programs.

2017

IQClub

BrainApps develops the stand-alone area focused on working with children. The service enhances intelligence of children — this development is mostly efficient during general personality formation.
What our clients say about us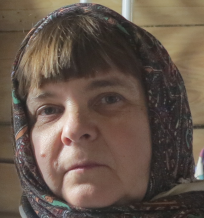 Marina Ivanovna
I want all my 5 grandchildren to be smart and intelligent. IQClub can efficiently help them with this.
Grandmother

Tatyana Lazareva
I use IQClub games in my classes. Children love them.
Speech therapist

Irina Alekseeva
After training with IQClub, my daughters improved their grades at school.
Thank you for this project!
Mother of two daughters
We
IQClub™

are very communicative!
We will always be glad to answer your questions or give an interview.
Contact us