Why is the course useful?
After taking an English course from IQClub, your child will get basic knowledge for free communication in many countries of the world.
A valuable baggage of knowledge that will come in handy anywhere. Take the first step to integrating into today's world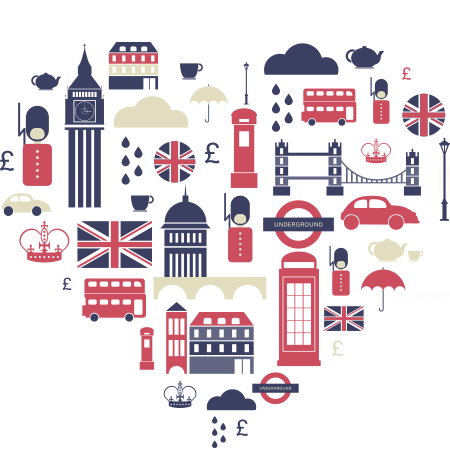 Basic English Feature
The history of English as an international language explains the existence of many of its dialects. Even on the territory of Great Britain there are at least 5 big groups of different kinds of speech. That's why English-speakers from different countries often feel some discomfort when communicating. Back in the first half of the 20th century, linguist Charles Kay Ogden suggested using Basic English - simplified English - for representatives of other linguistic communities.
Basic English course from IQClub consists of 850 of the most used words in everyday life. Knowing them, as well as the basic grammar rules, a child acquires skills for simple dialogues. This requires a minimum of effort. This method of learning allows children to express their thoughts while traveling, and also provides a foundation for those who plan to learn English.
Basic English course for children allows to overcome the material in a short time
This study system is built on a logical chain:
Memorizing words.
Plural formation and memorization of the exceptions.
Articles and verbs usage rules.
Studying 100 action words.
Quality and degree expression rules.
Build questions and answers.
Past, future and present.
Strengthening of knowledge.
The course consists of
6 games
Мемория
Найдите все пары Слово-Перевод на игровом поле.
Перевод-Слово
Быстро выбирайте перевод для загаданного слова.
Слово-Перевод
Быстро выбирайте перевод для загаданного слова.
Печать по буквам
Напечатайте перевод загаданного слова.
Верно-Неверно
Быстро ответьте совпадает ли Слово и его Перевод.
Найдите перевод
Найдите перевод загаданного слова среди английских букв.
And other games
Before the beginning of classes your child will have to pass a special test, which will show how well the English words vocabulary is developed. Next, we will create an individual training program within the course. After a month of training the system will display the statistics with the results.
Start training
Course structure:
You get not just a theory, but a complex system of learning English.
7 lessons
The combination of simple theory and entertaining practical tasks.
6 games
Designed specifically for BASIC English course
Cards
Convenient word memorization mechanism
Personal learning program
Create your own training dictionaries within the course